The first step towards
fluency
An e-learning course designed to keep your staff's engagement levels high, featuring over 250 adaptive videos to provide a cutting-edge self-study course.
For those who initially need to reinforce the basics of the English language, the Academy provides a dynamic and interactive way to approach the speaking lessons with more confidence.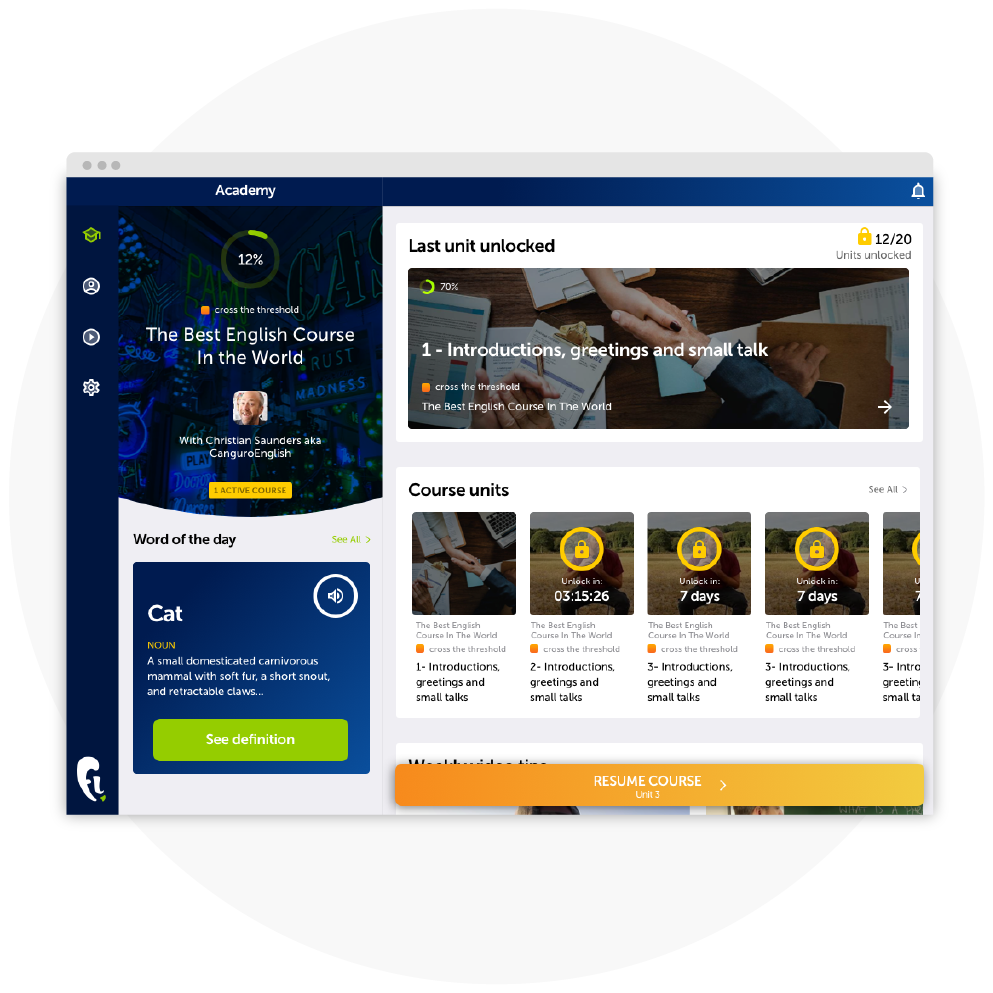 The Academy in figures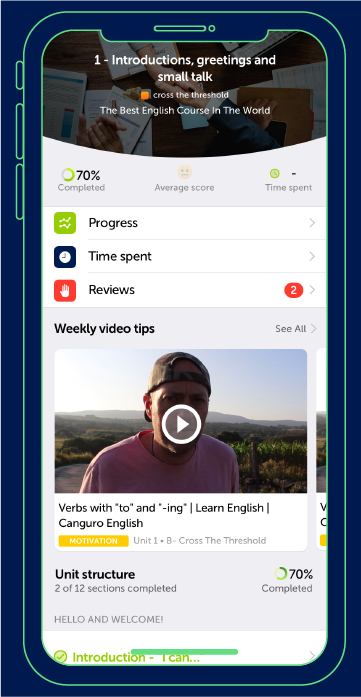 1
36
lessons
A practical, concrete way to comprehensively boost your English skills. From grammar to pronunciation, in one course.
1
12
months of course
To effectively acquire the skills needed to be a confident speaker of English.
1
250
interactive videos
A thrilling and effective way to learn English, as if watching TV shows!
1
54
language tests
To provide real-time assessment of your progress while training effectively.
1
1000
high frequency words
To learn to use 80 percent of the most frequently used English words.
The course that makes a
difference

Contents
An exceptional, dynamic and engaging tutor. The perfect mix of storytelling and innovation for learning English.

Flexible
Log on from any technological device, at any time, for a completely flexible experience.

Progress
You can monitor progress in real-time and actually see the skills you have acquired.
Stop studying, start communicating
An exceptional, dynamic and engaging tutor.
See how Fluentify works now
Within twenty-four hours one of our consultants will happily explain everything to you, with no strings attached
Request free trial