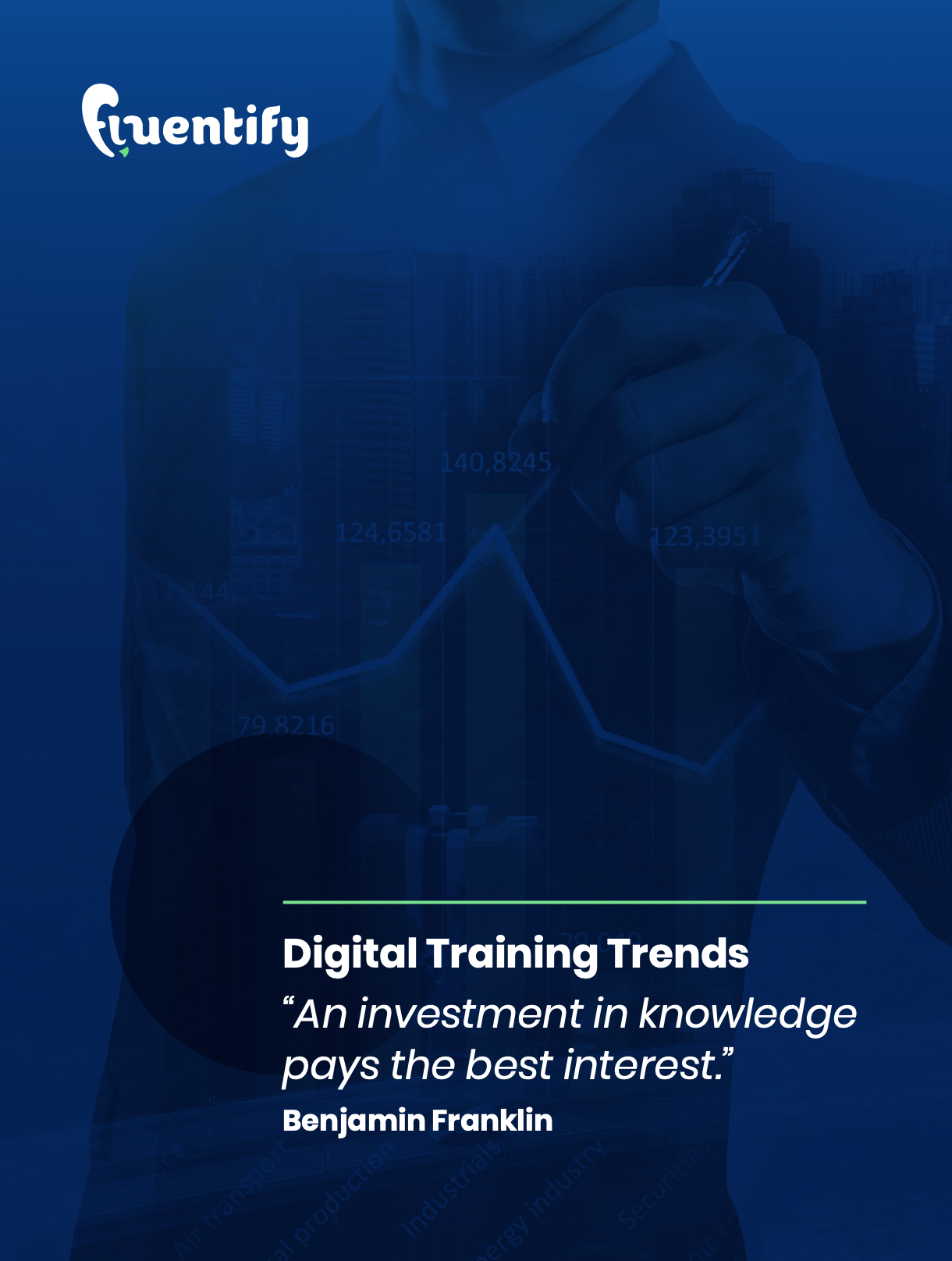 The Fluentify Digital Training Trends report identified six training trends that companies are preparing to adopt.
At the heart of these developments is the willingness, from HR teams and their executives to seize the opportunities that edtech (education technology) presents. In order to target and personalize training programs, transforming both the individual and the company.
But what are the most relevant trends and best practices in order to  learn and develop in the era of remote working?